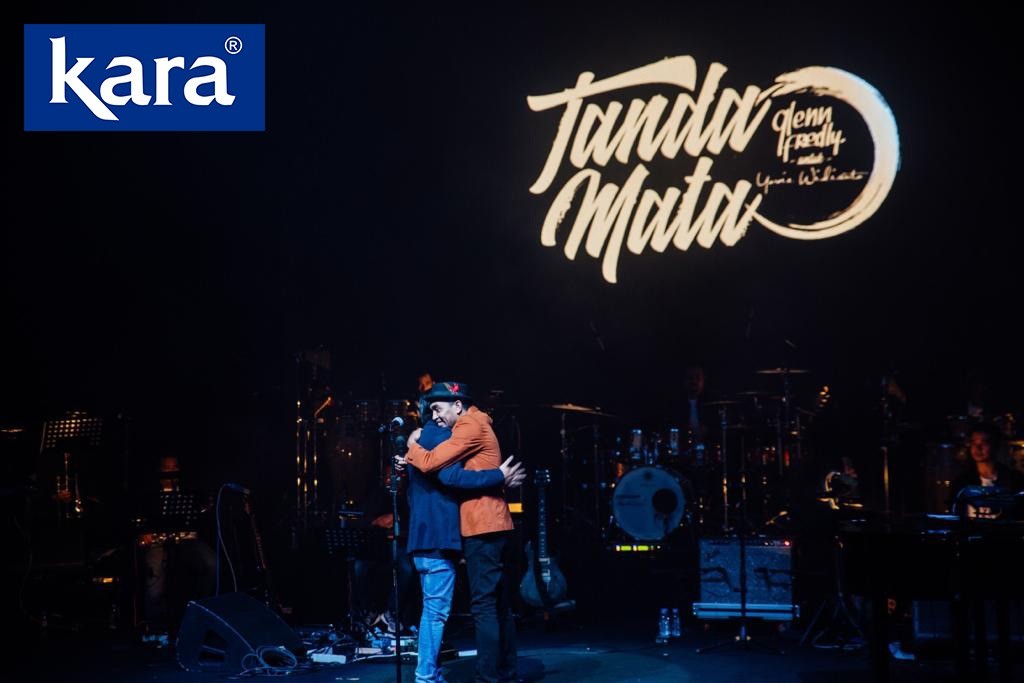 Sunday, 30 September 2018, Sambu Group
This is the second time for KARA as one of the official sponsor of Tanda Mata Glenn Fredly concert. Tanda Mata Glenn Fredly concert is an annual concert aimed to express Glenn Fredly's concern towards Indonesia's music ecosystem and also to appreciate Indonesian musicians. After Tanda Mata concert's two consecutive years of success, this year Glenn Fredly held the Tanda Mata Concert for Yovie Widianto. The concert that aimed to appreciate Yovie Widianto's music works was held on Sunday, September 30th, 2018 at Ciputra Artpreneur, Jakarta.
This form of support was given because Glenn Fredly's effort to preserve Indonesian music ecosystem is in accordance with KARA's principal. While Glenn focuses on preserving music ecosystem, KARA focuses on maintaining and conserving coconut ecosystem by paying attention to environmental sustainability and Indonesian coconut farmers' welfare.
At the beginning of #TNDMT concert, the crowd was standing on their feet and began to sing along and applauded at the end of the national anthem of Indonesia. Throughout the concert, Yovie Widianto's songs were performed by Indonesian musicians across generation and genre like Glenn Fredly, KAK 5, Sandhy Sondoro, The Hydrant, Grace Simon, Harvey Malaihollo, Marcello Tahitoe, and many more.
A song titled 'Lajeungan', a Madurese word which means 'a kite' was performed by a keroncong singer, sinden, and traditional dancer, Woro Mustiko and musician Kafin Sulthan as a form of concern for Indonesian culture and local language.
In this concert, Glenn expressed his support and enthusiasm for the planned coronation of Ambon city as World's Music City in 2019. In addition, Glenn also took the initiative to collaborate with the University of Indonesia in order to build synergies between the world of music and academics through research which was later outlined in scientific journals. This, as stated by Prof. Dr. Agus Sardjono, S.H, M.H, aims to build a community that is appreciative, creative, innovative, and promotes Indonesian culture.
In line with Glenn Fredly's spirit, KARA is committed to develop Indonesian coconut ecosystem by continuously performing sustainable innovation to produce high quality coconut-based products. On this event, KARA through KARA Island introduced innovative coconut-based products, such as Coconut Ice Cream, 100% Indonesian Coconut Water, and Coconut Chewy. Visitors were very enthusiast with these kinds of innovative coconut-based products as KARA is a famous brand for packaged coconut cream in Indonesia that is now developing to bring more benefits of coconut to the world.(NPW)